Here are a few shower heads that will make your time in the shower the most relaxing 8 minutes of your day! From calming rain heads, luxurious waterfalls, massaging body sprayers, removable hand-held shower heads, and more… Handy Man has got you covered!
Mountain Re-Vive Ultra Thin Rain Head #114131
Bring your shower into the future with this ultra-thin rain shower head. The clean lines can modernize any bathroom!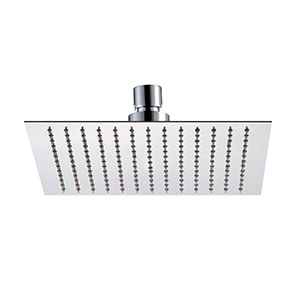 Aqua brass Aquasheet waterfall rain head #96082
This multi-function shower head includes a rain head and waterfall feature that transports you from your bathroom into the jungle.

Delta Surface Mount Body Sprayer #81885
After a tough workout, body sprayers are a must. They massage away tired and achy muscles to leave you feeling rejuvenated!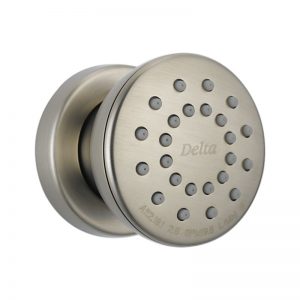 2-in-1 Moen Engage Hand Shower with MAGNETIX #108649
Cleaning the shower, washing the dog, and rinsing all those hard-to-reach places has never been easier! With Moen's Engage hand show with MAGNETIX, your hand shower will always snap back into place after use!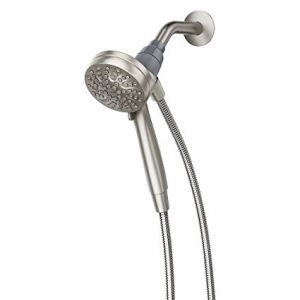 Grohe Relexa Deluxe Champagne Shower Head #88791
This multi-function shower head featuring air-enriched water droplets offers users a spa-like experience every day. Choose from wide champagne, narrow champagne, needle jet spray, and wide rain sprays! Some users say it's "the best shower head ever made."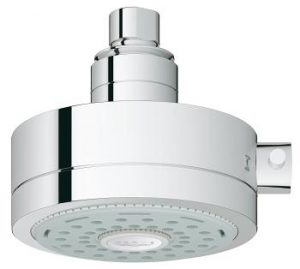 ThermaSol Chromotherapy head
Rejuvenate yourself in a shower enriched with chromotherapy! Each color has a different energetic property. Choose purple light to relax before bed or orange light to energize you before a big meeting.